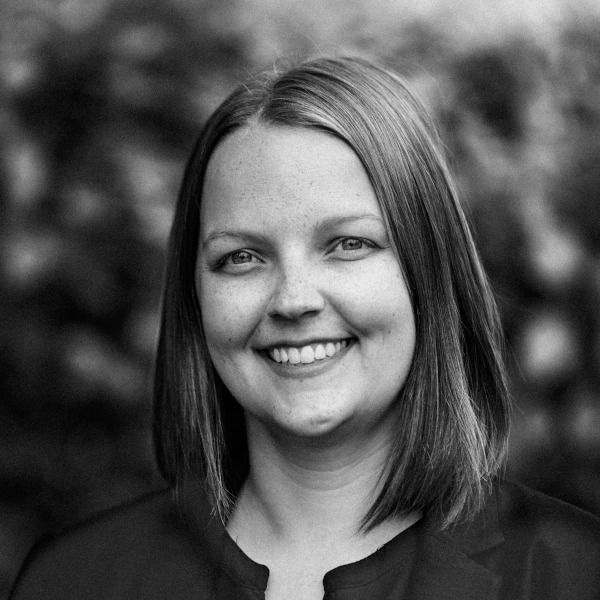 Alexa M. Shasteen
Advising clients on permitting renewable energy projects located on private and federal public lands in California and throughout the western United States.
She counsels clients on regulatory compliance under the National Environmental Policy Act (NEPA), the California Environmental Quality Act (CEQA), the Clean Water Act (CWA), the Endangered Species Act (ESA), and other federal, state, and local land use laws.
Alexa is also experienced in working with contaminated properties, including litigating cost recovery actions, conducting environmental due diligence for real estate transactions, and drafting prospective purchaser agreements and environmental indemnity agreements.
Alexa started her career as a legislative aide in Nebraska's nonpartisan unicameral legislature. With no official parties, caucuses, or whips, it was up to every member and their staff to chart their own course with the meager resources afforded a part-time legislature amid a devastating recession. And chart her course she did, through law school at Harvard to clerkships for Alaska Supreme Court Justice Joel Bolger and for Chief Judge William Jay Riley of the United States Court of Appeals for the Eighth Circuit. After completing her clerkships, Alexa practiced at Gordon & Polscer, LLC and Marten Law LLP before joining BK.
Philosophy
Midwestern practicality is at the heart of Alexa's problem-solving approach. The climate crisis is upon us, but any pragmatist recognizes we are not going to solve it by shutting off the lights.
We must chart a new course. Alexa is grateful to have found a professional home with BK's extraordinary legal team empowering renewable energy leaders to confront the climate emergency through emissions reductions and sustainable development.
In the broader legal community, Alexa is passionate about modernizing and strengthening the profession by welcoming the talents of all attorneys and allied professionals, including Black, Indigenous, and other people of color; women; parents; and LGBTQ and Disabled professionals. Outside the virtual office, Alexa enjoys yoga, camping, hiking, backpacking, and travel, but you're most likely to find her playing dinosaurs, watching airplanes, or having a tea party with her toddler.
Background
Education
J.D., cum laude, Harvard Law School (2014)
B.A., with high distinction, University of Nebraska-Lincoln (2009)
Admitted to Practice
Oregon; California Pending
Publications and Speeches
Co-Author, "West Coast States and Cities Sprint Ahead with Decarbonization Legislation," American Bar Association Section on Environment, Energy, and Resources, Renewable, Alternative, and Distributed Energy Resources Newsletter (August 2019)
Author, "Oregon Department of Environmental Quality Proposes to Approve Water Quality Certification for Oregon State University's PacWave South Wave Energy Facility," Western Water Law & Policy Reporter (June 2020)
Author, "Oregon Supreme Court Affirms Court of Appeals' Remand of Walmart Removal-Fill Permit to Oregon Department of State Lands," Western Water Law & Policy Reporter (April 2020)
Author, "Oregon Department of Land Conservation and Development Determines Jordan Cove Energy Project and Pacific Connector Gas Pipeline Are Inconsistent with Oregon's Coastal Management Program," Western Water Law & Policy Reporter (March 2020)
Author, "Columbia Riverkeeper v. Wheeler," Oregon State Bar Environmental and Natural Resources Section Case Notes (Spring 2020)
Author, "Oregon Advocacy Groups and Lawmakers Propose Action on Drinking Water Contamination in Lower Umatilla Basin," Western Water Law & Policy Reporter (February 2020)
Author, "In Aid of Endangered Salmonids, Oregon Environmental Quality Commission Proposes Temporary Modification to Total Dissolved Gas Standard for Mainstem Columbia River," Western Water Law & Policy Reporter (January 2020)
Author, "Advocacy Groups Petition the National Marine Fisheries Service to List Spring-Run Oregon Coast Chinook Salmon under the Endangered Species Act," Western Water Law & Policy Reporter (December 2019)
Author, "Oregon Moves to Designate Waldo Lake and Crater Lake as Outstanding Resource Waters," Western Water Law & Policy Reporter (November 2019)
Author, "Revised Willamette Basin Mercury Total Maximum Daily Load Rulemaking Hurtles Toward Court-Ordered November 2019 Deadline," Western Water Law & Policy Reporter (October 2019)
Author, "Oregon Supreme Court Upholds Oregon Department of Environmental Quality's Issuance of Suction Dredge Mining General Permit," Western Water Law & Policy Reporter (September 2019)
Author, "Eastern Oregon Mining Association v. Department of Environmental Quality," Oregon State Bar Environmental and Natural Resources Section Case Notes (Fall 2019)
Author, "Oregon Department of Environmental Quality Denies Jordan Cove Liquefied Natural Gas Export Project's Application for Water Quality Certification," Western Water Law & Policy Reporter (July 2019)
Author, "U.S. Environmental Protection Agency Announces Proposed Rule Establishing Clean Water Act Aluminum Aquatic Life Criteria for Oregon Freshwaters," Western Water Law & Policy Reporter (June 2019)
Author, "Oregon Department of Environmental Quality Issues Draft General National Pollutant Discharge Elimination System Permit for Seafood Processing," Western Water Law & Policy Reporter (May 2019)
Author, "Oregon Lawmakers Consider Dam Safety Legislation," Western Water Law & Policy Reporter (April 2019)
Author, "Oregon Water Resources Department Announces Five-Year Strategic Plan," Western Water Law & Policy Reporter (March 2019)
Author, "WildEarth Guardians v. Provencio," Oregon State Bar Environmental and Natural Resources Section Case Notes (Spring 2019)
Author, "Oregon Court of Appeals Rules Department of State Lands Must Find Public Need Before Issuing Wetland Removal Fill Permit," Western Water Law & Policy Reporter (February 2019)
Author, "Oregon DEQ Reaches Agreement with Environmental Groups to Reduce Clean Water Act Permit Backlog," Western Water Law & Policy Reporter (January 2019)
Author, "Ninth Circuit Rejects Preemption Challenge to Oregon Motorized Mining Ban," Oregon Federal Bar Association "For the District of Oregon" Newsletter (Winter 2018/2019)
Author, "Oregon Department of State Lands to Update Compensatory Mitigation Rule," Western Water Law & Policy Reporter (December 2018)
Author, "Federal Appeals Court Rejects Challenges to Oregon Motorized Mining Moratorium," Western Water Law & Policy Reporter (November 2018)
Author, "Oregon Supreme Court Upholds Port of Coos Bay Marine Terminal Permit," Western Water Law & Policy Reporter (October 2018)
Author, "Federal Court Rejects Challenge to Pelton Round Butte Hydroelectric Project Operations," Western Water Law & Policy Reporter (September 2018)
Author, "Bohmker v. Oregon," Oregon State Bar Environmental and Natural Resources Section Case Notes (Fall 2018)
Author, "Oregon Department of Environmental Quality Issues Revised Western Hood Subbasin Temperature Total Maximum Daily Load," Western Water Law & Policy Reporter (April 2018)
Author, "Under Threat of Lawsuit, Federal Wildlife Services Program Agrees to Suspend and Evaluate Oregon Aquatic Mammal Damage Management Program," Western Water Law & Policy Reporter (March 2018)
Author, "Climate Change and Water Supply in Oregon," Western Water Law & Policy Reporter (February 2018)
Author, "Oregon Implements Changes to Clean Water State Revolving Fund Rules," Western Water Law & Policy Reporter (December 2017)
Author, "United States District Court for the District of Oregon Stays Challenge to Mining Moratorium Pending Ruling by Ninth Circuit in Bohmker v. Oregon," Western Water Law & Policy Reporter (November 2017)
Author, "Northwest Environmental Advocates v. EPA," Oregon State Bar Environmental and Natural Resources Section Case Notes (Summer 2017)
Author, "Oregon Wild v. Cummins," Oregon State Bar Environmental and Natural Resources Section Case Notes (Spring 2017)