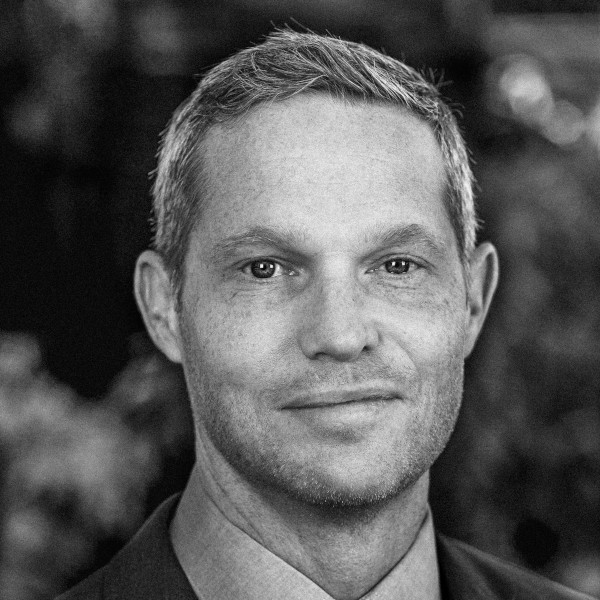 Andrew C. Bell
An accomplished, earnest, and direct lawyer who sees the law as a means to an end, not an end in itself.
Andrew Bell advises clients on the permitting of large-scale energy and real estate development projects on private lands in California and on federal public lands across the western United States. He represents some of America's largest private and publicly traded corporations before local, state and federal regulatory agencies on a daily basis, from Washington D.C. down to city councils.
Andrew's practice focuses on environmental impact review under the National Environmental Policy Act (NEPA) and the California Environmental Quality Act (CEQA), permitting under the Federal Land Policy and Management Act (FLPMA) and California's planning and zoning laws, incidental take authorizations under the Endangered Species Act, and compliance with other related federal and California natural resources laws.
Before founding his own firm, Andrew was a Partner at the law firms of Downey Brand LLP and Marten Law PLLC.
Philosophy
Hope for the best, but plan for the worst. Anticipating and end-running bumps in the road ahead are the secrets to success.
In addition to decades of lawyering, Andrew's capacity for legal foresight has been honed by a life lived in the U.S.A., the U.K., Australia, and Turkey. A culturally diverse life experience and an abiding passion for history bring a unique multiplicity of perspectives to every legal problem that has served his clients well.
The son of a seven-generation farming family in Victoria, Australia, his land use practice is the natural outgrowth of a deeply held connection to and respect for the land. That said, when he's not being a dad, he prefers to leave the land behind and surf waves whenever and wherever he can, from the sunny beaches of Australia to the frigid, shark-infested waters of Northern California.
Background
Education
J.D., University of California at Los Angeles, School of Law (2004)
M.A., University of Chicago (2000)
B.A., magna cum laude with distinction, Cornell University (1999)
Turkish (proficient)
Admitted to Practice
California
Publications and Speeches
Panelist, "Renewable Energy on Federal Lands: Meeting the 2020 Energy Act's Mandate" MBTA & BGEPA Conference. Denver, Colorado. (January 28, 2022)
Contributor, "Renewable advocates bristle at Biden's move to preserve California desert land use plan," Utility Dive (February 2021)
Author, "Siting Renewables: One Trump-Era Proposal Worth Saving," Solar Industry Magazine and North American Windpower (January 2021)
Co-Author, "California Dreaming? Offshore Wind on the West Coast," North American Windpower (June 2020)
Co-Author, "Justices' Maui Test Bodes Well For Trump's Water Rule," Law 360 (May 2020)
Co-Author, "How Will Nationwide Permit 12's Overturn Affect Renewable Energy Projects?" Solar Industry Magazine (April 2020)
Author, "Inside Trump's NEPA Overhaul," Solar Industry Magazine (January 2020)
Co-Author, "Renewable Energy in the Age of Trump," Law 360 (August 2017)
Panelist, "What's in Store for the Energy Sector Under the Trump Administration." The Knowledge Group (June 2017)
Speaker, "Assessing the Lay of the Land – Status Review of Wildlife Permitting and Potential Paths Forward," AWEA Wind Project Siting and Environmental Compliance Conference. Austin, Texas (March 21, 2017)
Author, "BLM Overhauls Solar And Wind Permitting Rules," Solar Industry Magazine (January 2017)
Author, "Will Trumping Obama's Interior Department Help Solar?" Renewable Energy World (December 2016)
Co-Author, "Trumping Obama's Interior Department," Law 360 (December 2016)
Author, "Wind Energy: USFWS Issues Draft Revisions to Eagle Incidental Take Rule," Pratt's Energy Law Report (September 2016)
Author, "Eagle Permitting Rule to be Overhauled," North American Windpower (July 2016)
Contributor, "Renewable developers warn BLM leasing rule may undercut lofty green ambitions," PoliticoPro (July 2016)
Co-Author, "A New Approach by the FWS Over the MBTA and Eagles," North American Windpower (January 2016)
Co-Author, "Migratory Bird Policy Casts Shadow Over Large-Scale Solar," Solar Industry Magazine (July 2015)
Co-Author, "DOI's Sage-Grouse Plans Raise Wind Industry Concerns," North American Windpower (July 2015)
Author, "Feds Ready to Change Renewables Permitting for Public Lands," Solar Industry Magazine (June 2015)
Panelist, "Navigating Federal Wildlife Permitting at Operating and Greenfield Wind Farms." Windpower 2015. Orlando, Florida. (May 20, 2015)
Co-Author, "Fish and Wildlife Service May Overhaul Rule Permitting Incidental Take of Eagles,"NAEP National E-News (April 2015)
Author, "Clearing Up CEQA's categorical Exemptions," Law360 (March 10, 2015)
Presenter, "California's Desert Renewable Energy Conservation Plan: What it Means for Wind and Solar in Southern California," B2B Webinars (January 2015)
Co-Author, "U.S. Species Plan Could 'Zone Out' Half of California's Desert Solar," Solar Industry Magazine (November 2014)
Co-Author, "Does DRECP Draft Signal Doom for California Wind?," North American Windpower (October 2014)
Co-Author, "FWS Mulls Overhauling Eagle Permitting Rule," North American Windpower (September 2014)
Panelist, "State and Federal Permitting and Environmental Issues." Solar Power Project Development. Law Seminars International. San Diego, California. (November 13, 2012)
Presenter, "DOI's Final PEIS for Solar Energy Development in the Southwest." Law Seminars International. (September 13, 2012)
Panelist, "Nuts and Bolts of Wind Energy: Notes from the Field." Environmental Law Institute. San Francisco, California (December 7, 2011)
Program Co-Chair, "Financing, Developing and Permitting Renewable Energy Projects in California." Law Seminars International. San Francisco, California (October 27, 2011)
Author, "New BLM Guidance Can Form Basis for Application Rejections," North American Wind Power (February 2011)
Presenter, "California's Desert Renewable Energy Conservation Plan." Geothermal Resources Council, Annual Meeting. Sacramento, California (October 27, 2010)
Presenter, "Land Use Entitlements 101." Urban Land Institute, San Francisco, California (October 26, 2010)
Panelist, "Permitting Solar and Wind Projects on Federal Lands," Infocast webinar (July 2010)
Author, "Air Quality Guidelines to Influence Development Projects," globest.com (July 2010)
Author, "A Room First, the View Can Come Later: Local Autonomy and the Density Bonus Law," California Land Use Law and Policy Reporter (February 2009)
Co-Author, "Floating a Boat on the Jurisdictional Waters – Army Corps of Engineers and EPA Issue Rapanos Guidance," Eastern Water Law and Policy Reporter (August-September 2007)