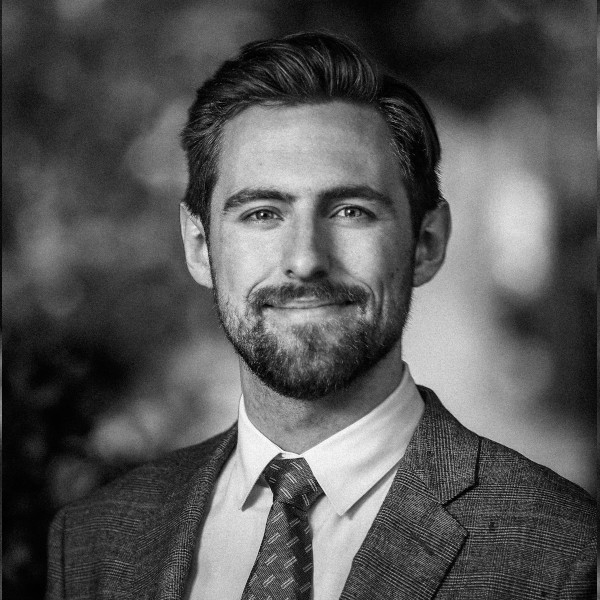 Reed J. McCalib
Combining skilled advocacy, industry focus, and a passion for the environment in service of sustainable development and a responsible transition to a clean energy future.
Reed McCalib advises clients on land use and natural resources regulatory compliance under the National Environmental Policy Act (NEPA), the California Environmental Quality Act (CEQA), the Clean Water Act (CWA), the Clean Air Act (CAA), the Endangered Species Act (ESA), and other federal, state, and environmental regulations. Reed has represented renewable energy companies and other organizations in proceedings before the California Energy Commission and in permitting negotiations with regulatory agencies at every level.
Reed also has experience litigating federal contamination and emissions cases under CERCLA and the CAA, advising companies on EPA and CARB vehicle emissions standards, and conducting environmental due diligence in the context of national and cross-border mergers and acquisitions.
Prior to joining BK, Reed practiced at the law firm of Latham & Watkins LLP in Chicago, Illinois.
Philosophy
Leave the campsite cleaner than you found it. The old Boy Scout adage has followed Reed from a childhood camping in Minnesota's Boundary Waters Canoe Area to an adulthood practicing environmental law.
Reed is proud to be a member of BK's extraordinary legal team serving renewable energy leaders and supporting the global effort to reduce carbon emissions and promote sustainable development. Reed's background in private practice, nonprofit leadership, government service, and extracurricular engagement has taken him around the world promoting environmental values, from teaching fourth graders about conservation in Honduras, to attending a United Nations climate conference in Morocco, to building an off-grid eco-lodge in Malaysia, to urban farming at home in Chicago.
Around the community, Reed serves as Legal Observer for the National Lawyers Guild. Reed is also a member of the Auxiliary Board for the Rebuilding Exchange, a Chicago-based nonprofit that repurposes building materials and provides job training for people with barriers to employment. Outside the virtual office, Reed enjoys musicmaking, scuba diving, nature photography, yoga, reading political autobiographies, and organizing bicycle brewery tours.
Background
Education
J.D., cum laude, University of Michigan Law School (2018)
B.A., magna cum laude, Gustavus Adolphus College (2013)
Admitted to Practice
Illinois; California
Publications and Speeches
Author, "Solar Developers Should Take Note of New White House Guidance," Solar Industry (January 2023)
Author, "Eagle Update: Standardized Permits for Wind Projects Are Proposed," North American Windpower (October 2022)
Co-Author, "California Dreaming? Offshore Wind on the West Coast," North American Windpower (June 2020)
Co-Author, "How Will Nationwide Permit 12's Overturn Affect Renewable Energy Projects?" Solar Industry Magazine (April 2020)
Author, "Opening the Gates of Cow Palace: Regulating Runoff Manure as a Hazardous Waste Under RCRA," Michigan Law Review (November 2017)
Co-Author, "Renewable Energy in the Age of Trump," Law 360 (August 2017)